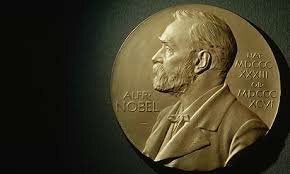 The annual award ceremony for the Nobel Peace Prize took place in Oslo, Norway on Tuesday 10th of December, 2013. This year's recipient was the OPCW (the Organisation for the Prohibition of Chemical Weapons).
The OPCW Director-General, Mr. Ahmet Üzümcü, officially accepted the prize on behalf of the organization. Mr Üzümcü was accompanied by a delegation of ambassadors from 10 state parties. In addition, Mr Kazem Gharibabadi, the Iranian Ambassador to The Hague and Iran's permanent representative to the OPCW, was among the delegates representing countries from Asia.
During his speech at the award ceremony, Mr. Üzümcü shared the following sentiments. "It is enough to look at the pictures of victims to understand the agony that they must have gone through – from Ieper in Belgium to Sardasht in Iran, from Halabja in Iraq to Ghouta in Syria".